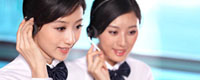 Mobile: +86-0576-8834-5837
E-mail: COCO@ROADWHEEL.CN
Add: TAIZHOU CITY, ZHEJIANG PROVINCE, CHINA.
Skype: roadwheel
WeChat: COCO_STEELWHEEL



TAIZHOU BAO LUNYOU MACHINE CO.,LTD IS THE BEST SOLUTION PROVIDER OF STEEL WHEELS AND AUTO PARTS. OUR COMPANY IS LOCATED IN TAIZHOU CITY, ZHEJIANG PROVINCE, CHINA. WE CAN PROVIDE ALL SIZES of STEEL WHEELS AS CUSTOMERS REQUEST INCLUDING CUSTOMIZED SERIES. OUR PRODUCTS COVER TRAILER WHEELS, PASSENGER CAR WHEELS, OFFROAD 4WRD STEEL WHEELS, ATV WHEELS, LAWN AND GARDEN WHEELS, GOLF CART WHEELS, GO CART WHEELS, AGRICULTURE WHEELS AND TRUCK WHEELS. WELCOME TO INQUIRE US ANYTIME YOU HAVE WHEEL DEMAND OR LET US KNOW IF YOU HAVE ANY QUESTIONS ON STEEL WHEELS.